Nigerian Student Wins Microsoft YouthSpark Challenge for Change Contest
A 17-year old Nigerian student, Saviour Okusenogu, has been announced as one of the 10 winners of the recently concluded Microsoft Youthspark Challenge for Change competition. The Microsoft Youth Spark Challenge for Change is a contest that tasks young people from around the world to submit an idea that addresses a social issue through technology in their communities.
Saviour Okusenogu wants to develop a project that will spark an interest in science and engineering for more kids in developing countries by bringing fun and interactive science experiments and other projects to secondary schools, with hopes that they will get kids far more excited than the abstract, conceptual ways many kids learn about those topics now.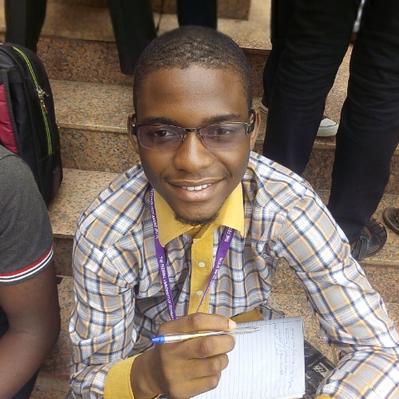 Speaking on his winning, Saviour said: "It's a very great opportunity for students like me, and for people who want to change their communities with science and technology". The 17-year-old hopes to expand his "Become Inspired in Science and Engineering Technology" program throughout Nigeria and other African nations.
This year's winners represent youth from Chile, Ecuador, Greece, India, Nepal, Nigeria, United States, and Uruguay. They were selected as a result of their compelling solutions that will help their community solve various social issues, including education, computer science and digital literacy.
One of the prizes of the YouthSpark Challenge is a trip to Nicaragua, which will see the winners travel later this year to learn about social entrepreneurship and development issues. Other prizes are a $2,500 cash grant, and a Microsoft technology bundle (Surface Pro3, Windows Phone, and Office 365) to help them develop their projects further.